T-Bucket Street Rod Project


Been here before? Quick jump to


The newest stuff is on the last page


Well, I never built one of these, but I sure like their looks. Here's what I started with. A pile of 2x3 rectangular tubing mostly.

Splurged on a miter saw so I can cut angles the right way.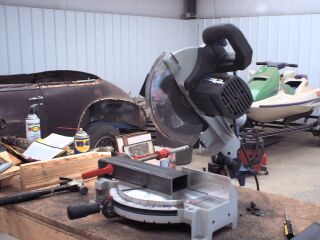 Here's the first tube cut and laid out like it will be.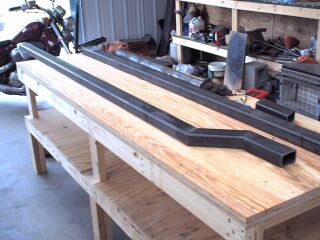 I clamped it down with U-bolts so it won't warp all up when I weld it.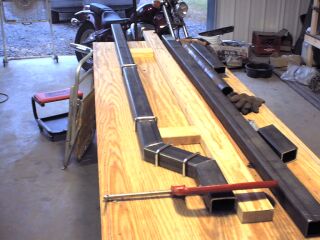 I've got it tacked and clamped every which way to make sure the rear kick-up is parallel with the rest of the frame.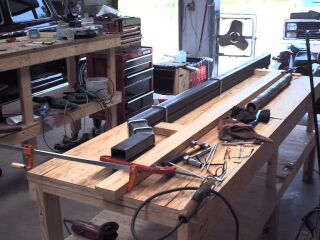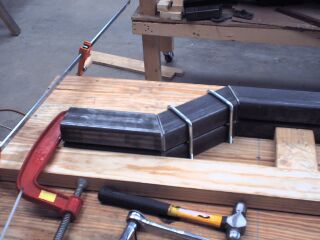 I ground down everywhere I am going to weld so I can get some good penetration. We all know that good penetration is what you spend your whole life looking for.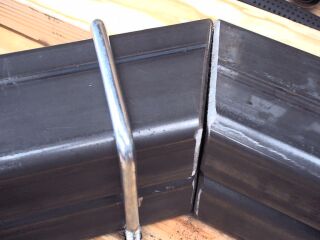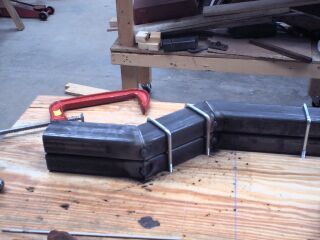 Make the tacks nice and stout so it won't come apart when you turn it over.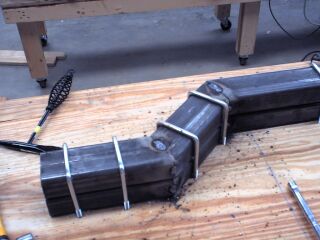 2-1/2" round tubing makes the front cross-member. The spring perch will be welded to this.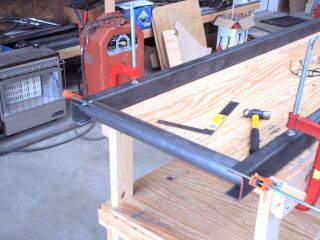 Braced and clamped to the table and to itself to make sure it stays straight. There's lots of welding to do.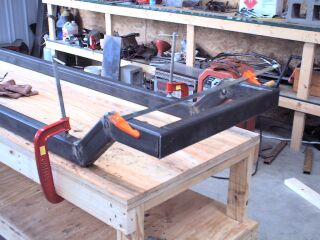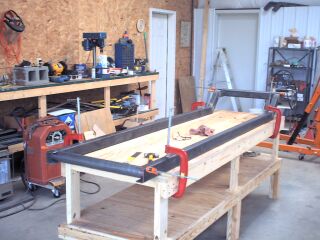 I cut and bend the frame tubing around the round tubing to make a good look in the front. All this will be out there for everyone to see when the car is done.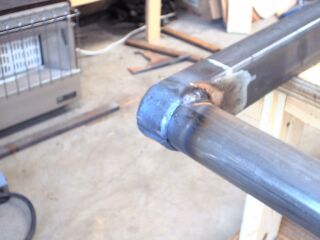 Welded up and ready to start cutting and grinding and welding on all the brackets for the front spring, radius rods, rear end, engine mounts, steering box, etc.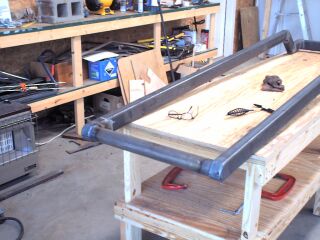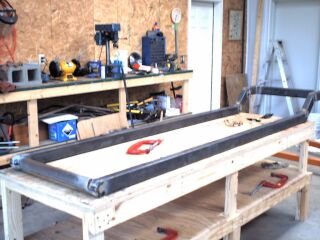 Got a six-inch drop front axle and spring from Speedway Motors and remachined old Chevy spindles that will take Mustang II disc brakes. Here's the axle sort of balanced with the spring.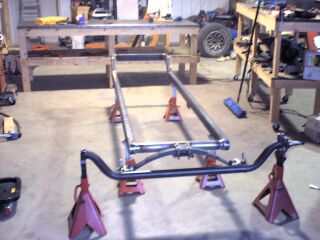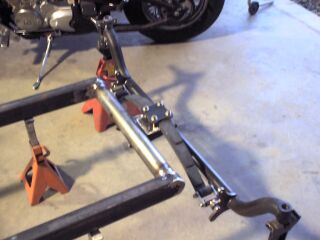 Mustang II disc brakes mounted on the axle.