Beautiful Victoria, British Columbia


I flew to Seattle and rented a car to drive into Canada. The car I went to get was about 50 miles north of Victoria. That's on a huge island off the coast of Vancouver. Here's some pics.


This is just a little park right on the Canada/US border. Nothing special except it was just so pretty. Good intro into Canada. I shot the picture out the car window while waiting to cross the border.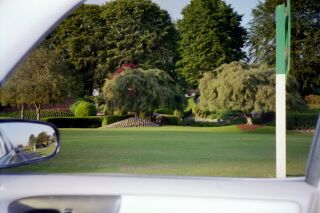 Drove the car onto a huge ferry that runs back and forth from the mainland to the island. Took about 1-1/2 hours to make the journey.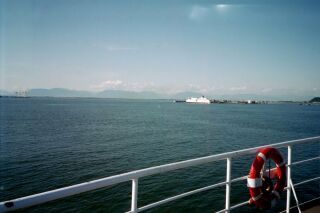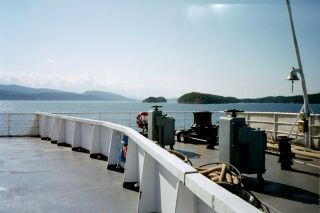 After I helped (?) get the car crated and ready for shipment I drove up the coastline a ways and then back to Victoria to walk around downtown.

Had lunch at a nice restaurant at the harbor. Watched the sea planes come and go. Great weather, sunny, gentle breezes. Here's several pics of the harbor and a big hotel and the main government building nearby.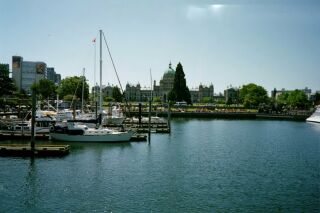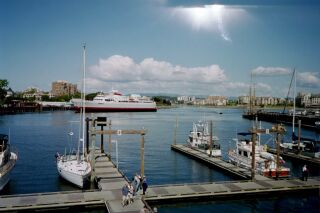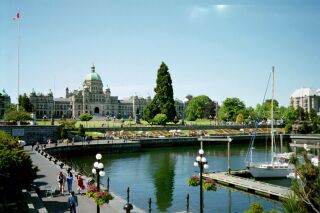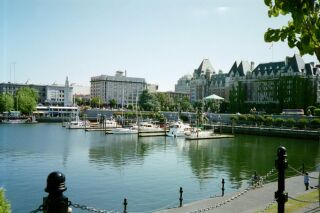 Here's a shot of the government building and one of a typical downtown street.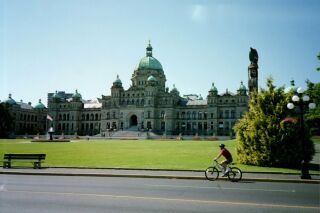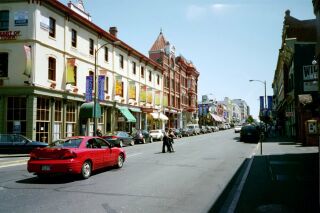 I spent a little time in Crystal Gardens. It's a small indoor aviary/greenhouse kind of place. Here's some Macaws and a pair of flamingos.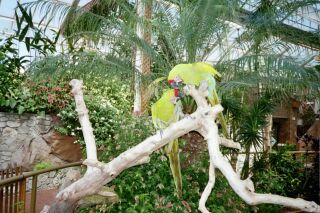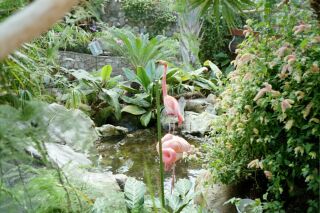 OK, this is just a picture of a butterfly. This was in a room, like a greenhouse room, with lots of flowers and hundreds and I mean hundreds of butterflies. It was just magical. I sat on a bench and the butterflies landed on my knees, flew around me, etc. I took a couple of pics, but you can't see the butterflies in them, just the bushes and flowers. Anyway, close your eyes and imagine all the butterflies you have ever seen in a room about the size of a single-car garage. A really nice, peaceful time in that room.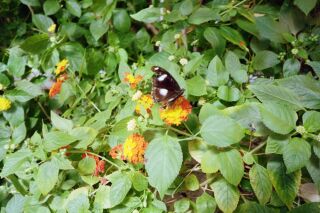 It all reminded me of San Francisco thirty years ago. Clean, friendly people, parking available right on the main street. It was a really pleasant day, glad I took the time.

Of course, I had to leave. Here's a shot of one of the volcanoes that are near Seattle. I don't know which one this is. I tried to get some pics from the ground but it was hazey or smoggy or something and the pics came out awful. Also, a pic of the north end of The Great Salt Lake in Utah. Don't know why it's red like that.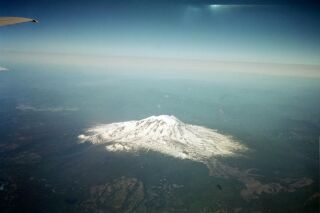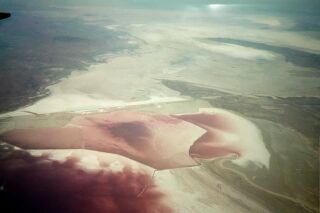 It was a good trip. Maybe someday I'll get a chance to go back and really enjoy the place. This time I was a little rushed making sure I had covered everything necessary to get the car shipped. But I'm glad I went.