The interior does look good. This thing is finally becoming a car, after all these years.


Well, the folks at that fabulous body shop finally got the hood redone and the visor painted. It's all installed, and the only things left are the long stainless trim pieces that run under the doors and some step plates that hold the carpet down just inside the doors. I'm still looking for that stuff.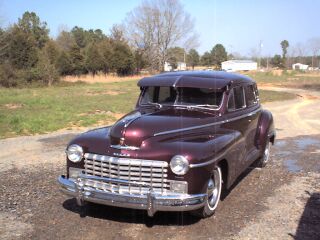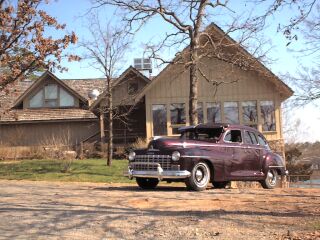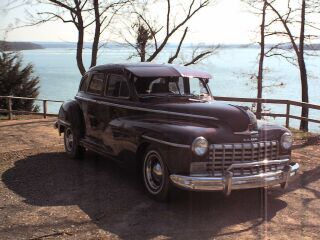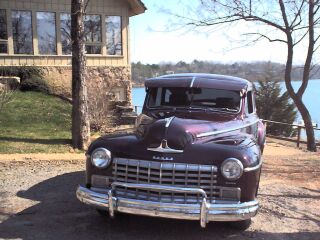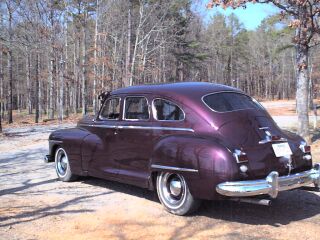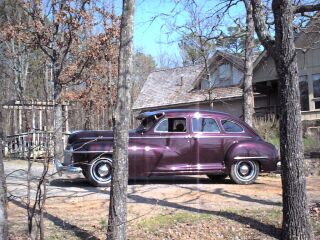 I got a new steering wheel from Ebay. Never really liked that black foam rubber one. The pics a little dark, but it really looks good in there.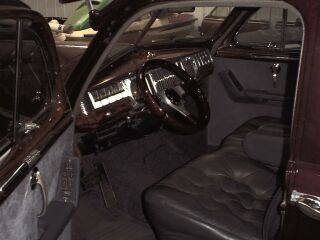 Finally. I got some stainless steel step plates made to hold down the carpet just inside the doors. AND ---- I looked and looked for clips to hold those long stainless moldings that run under the doors. No luck. So I got some plastic hood insulation clips and made some metal brackets to hold them inside the molding and snapped them in place. The moldings are actually held onto the car with two bolts in the front and one in the rear, so if the plastic clips don't work at least the moldings won't fall off.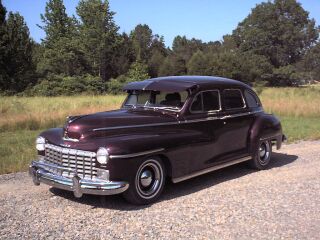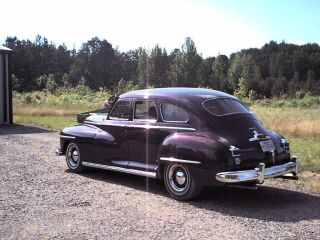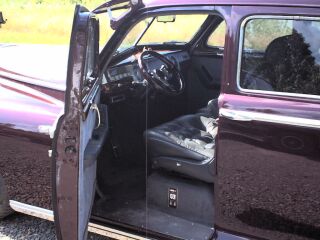 That's really all there is to do. I'm sure I'll be making changes as time goes by, but for this summer at least I'm going to drive it and try to have a little fun.


Took it to the car show in Clinton. Forgot to bring my camera, but they had a booth set up. Here's a pic.


October 2002 -- drove the car from Arkansas to Denver to visit my daughter for a day or so. Lousy weather, rain and snow all the way up and all the way back, but Denver was 56 degrees and sunshiny and The Old Dodge just sailed down the highway. 2000 miles round trip. Great trip in a great car.


A final note. After ten years of building and enjoying the car, I sold it to a guy in Oregon. The transport company came and picked it up today. It was kinda like raising a child and then seeing it leave home. I was sorry to see it go, but the '34 Ford is almost done and I sure don't need two street rods.