My day trip to Indy


I took a bus (yes, a bus) to Cleveland to buy a 1999 Mustang convertible that I bought on Ebay. First off, 1,000 miles on a bus is just too far. It was a comfortable enough bus, about like coach in a plane, the other passengers were mostly not very scary, but it was 22 hours on the road. That's not 11 hours, check into a motel, get up, have breakfast, another 11 hours. It's 22 hours stopping about 20 times on the way.


Anyhow, on the way back I stopped at The Indianapolis Motor Speedway and I'm glad I did.


Here's my car by the back gate.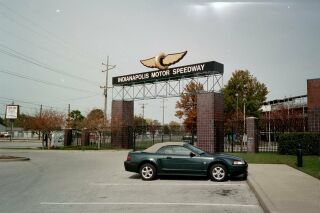 I found the main gate and went to the museum.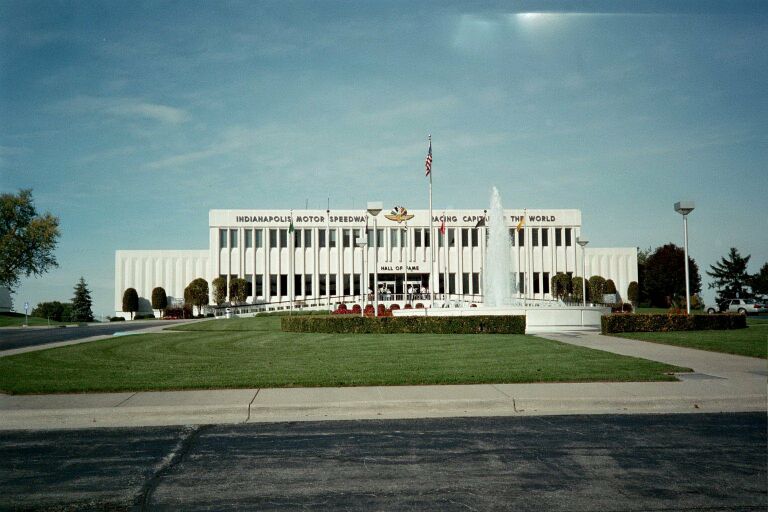 Only three bucks to get in and it is first rate. I took the outside picture from my car turning into the parking lot. There's 50-60 restored race cars, mostly Indy winners. For another three bucks I got my picture taken in a car.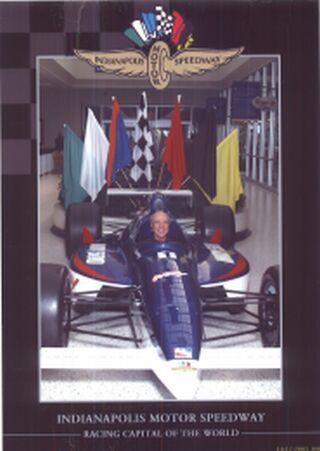 Then for another three bucks I got to ride in a nice bus with big windows for a lap around the track. Three bucks. You can't do any better. Here's coming out of turn four and down the front straight at Indy.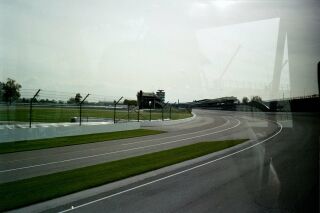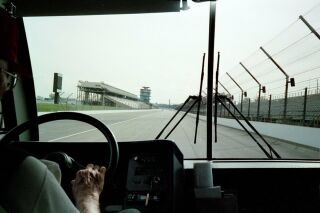 There's the bricks that go across the start/finish line.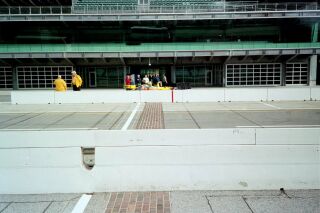 Back to the museum and some pics of the cars.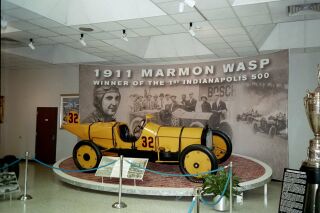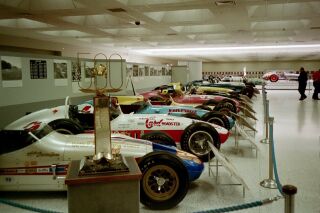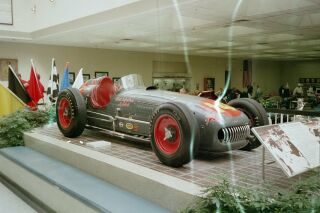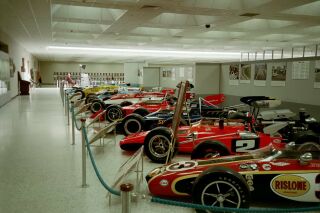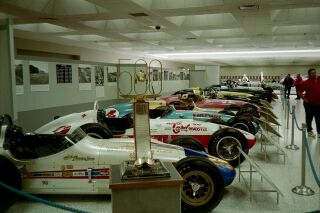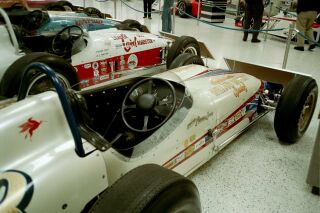 I don't know what the squiggly lines are on the pic. They aren't on the printed copy. Ghosts. Anyhow, it was well worth the trip. The place was manicured like a golf course no matter where you look. I think I'm gonna see if I can make a trip to see the race without breaking the bank next summer.

I got to St. Louis about suppertime. I wanted to get a picture of the Arch, but the sun was going down. I went to a riverboat casino that seemed to be across the river from the Arch, drove around behind the parking area, over the railroad tracks, jumped out of the car and snapped this picture just as the security truck was pulling up.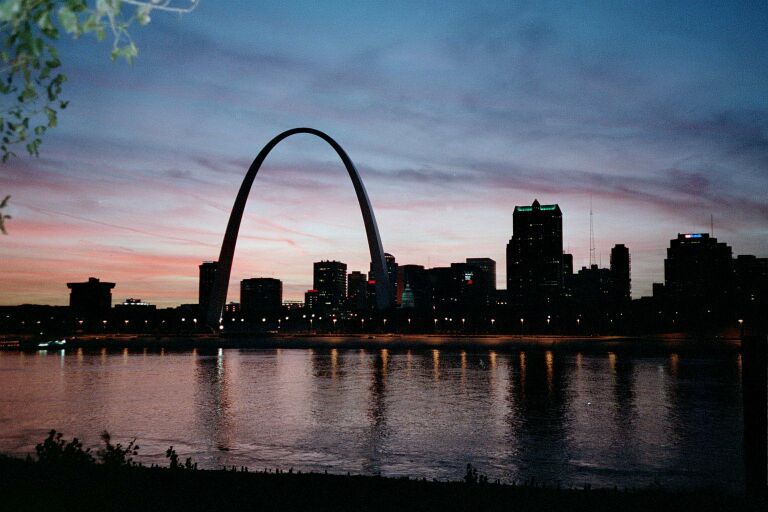 Made it home safe and sound.