I had to find a home for Tahlulah. I tried every possible way to convince myself that I could move to Mexico and take her with me. But I kept coming back to the same thing. If for any reason I had to move back to the states it would be next to impossible to bring her back across the border. I researched and researched it. So I found her a good home with a nice family in Austin. They already had a Macaw and wanted another. So she will be in a loving home with another bird just like her. God bless that little bird. This was one of the hardest things I have ever done but I think (hope) it's for the best. This page is dedicated to my sweet Tahlulah.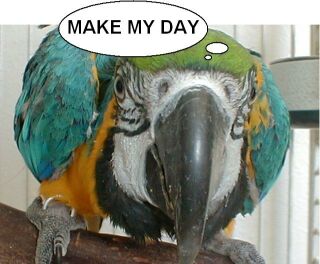 I decided to sell my little Goffin Cockatoo. He was fun to watch, because he would unlock his cage door and get out and strut around. But he wasn't much of a pet, not sweet and cuddly like the rest (I got my finger chomped really good once). So I put an ad in the paper to sell him. Got a few calls, then we got a call from a breeder down in Mena who was looking for a male Goffin. Traded him straight across for a baby (and I do mean baby) Blue and Gold Macaw! Here's some pics of the baby when I first got her. We named her Tahlula after Jodie Foster's character in Bugsy Malone.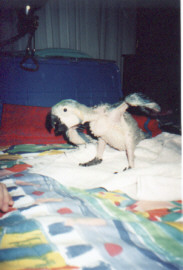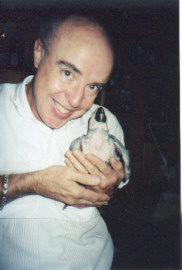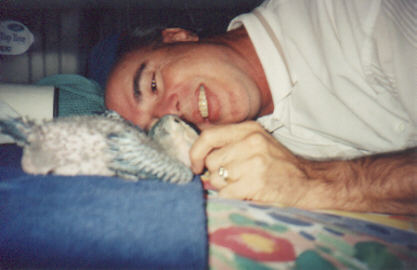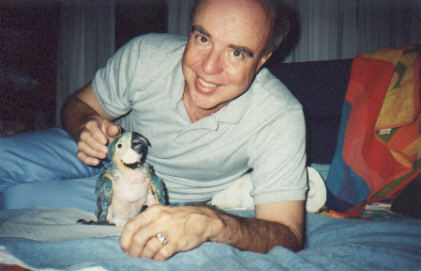 Lawzeee! This little baby parrot is only about ten weeks old now!

That's my ex. Lisa. She was actually home that day.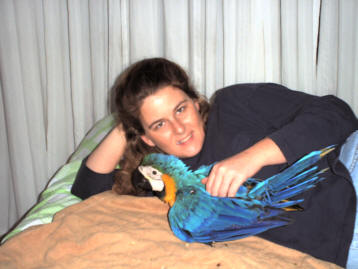 She likes to lay on her back and have her belly rubbed.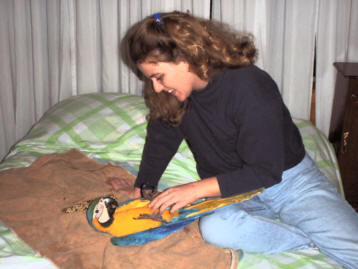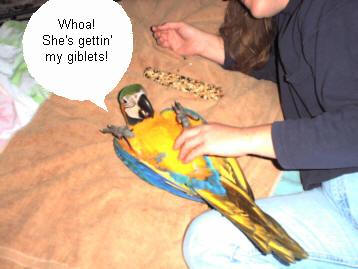 She got her door lock undone and when I opened the door to her room, there she was.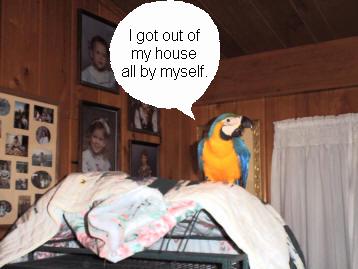 I brought her into the living room to let her look around some.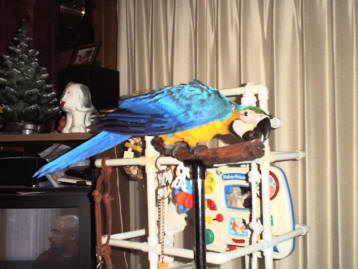 She's all grown up now, and she sure does like some chicken now and then.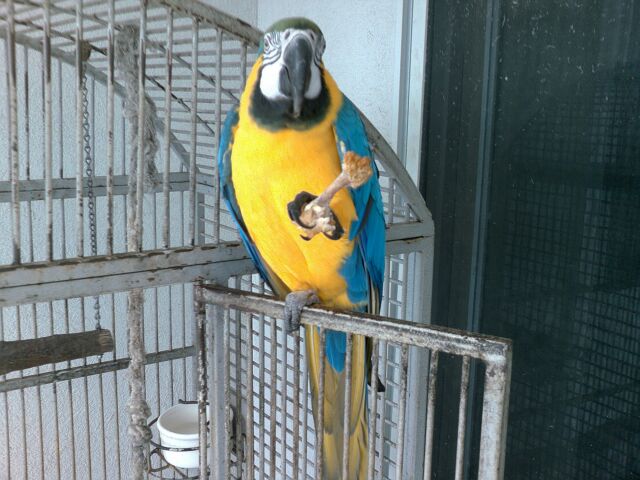 My URL: http://go.to/ourlittlehome



I got it for free at http://go.to