1934 Ford Convertible Street Rod Project


I didn't take any pictures while the car was in the paint shop. Not much to see, just a flurry of fiberglas dust and paint fumes. Here's the car back from paint. You can't tell from these pics, but the beige has a million tiny gold flecks in it and the red has pearl which makes the color change a little when the sunlight hits it. We are leaving the running boards until the upholstery guy is done.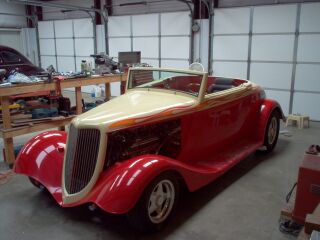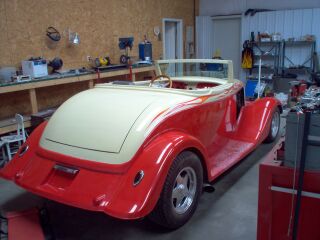 Here's a shot of the mirror firewall. It's 1/8 inch plexiglas. It's too bad you can't see as much of it when the hood is on, but I think it's a nice touch. Also I found a chrome fire extinguisher with flames on it on Ebay. It's a dummy but it's chrome with flames.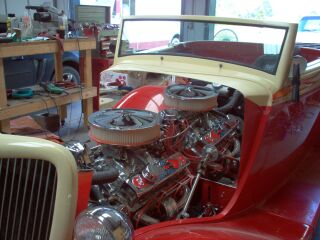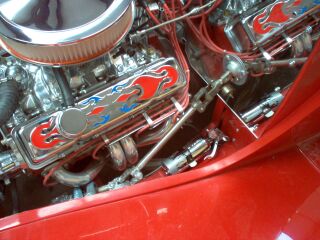 And a couple of the finished car. Turned out pretty good.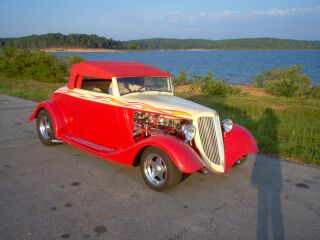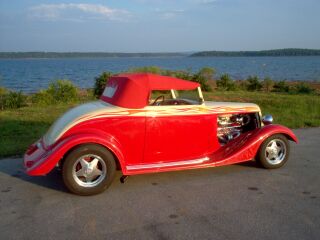 More of the finished car, but before the running boards were finished.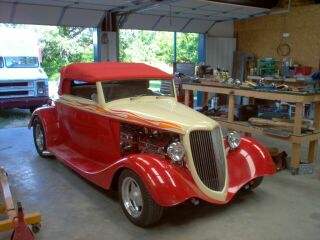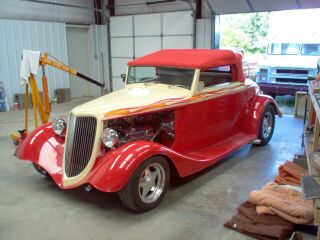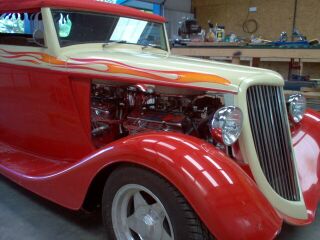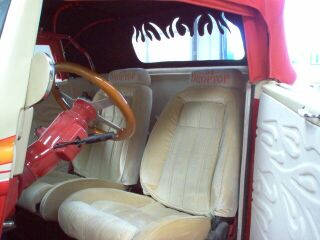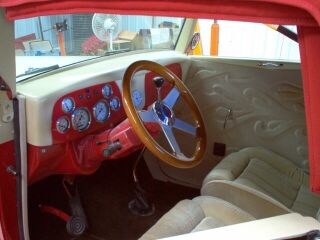 Here's the trunk. I used a flamed door panel to line the trunk. The covered boxes on each side house the radio on the right and the door solenoids on the left. The gas cap is under the little trap door.